This week, I am sharing resources that will help you with your resumes, cover letters, and other job application materials, based on a request included in the midterm evaluations you submitted.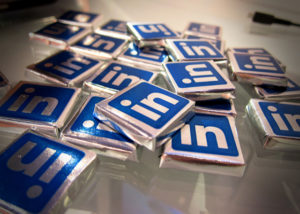 With yesterday's infographic on robot readers, you might think that an online presence on LinkedIn will give you have you need in the job market. No such luck. You need LinkedIn AND a resume to succeed.
The Harvard Business Review's "Do You Need a Résumé in the LinkedIn Era?" explains, "When you are actually applying for a job, however, neither LinkedIn nor a professional landing page can replace the résumé. A strong résumé is still the gateway to an interview…."
Read more in the Harvard Business Review' post, where you will also find tips on ways to use LinkedIn and personal websites.
Image credit: Linkedin Chocolates by Nan Palmero on Flickr, used under a CC-BY 2.0 license.
---