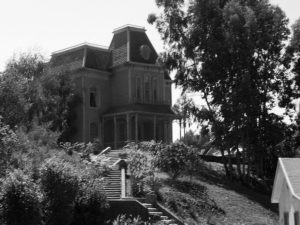 If you want a positive response to your proposal, be up front with the key information. Don't keep your readers in suspense, waiting for the details.
The Harvard Business Review (HBR) article "Don't Make Your Innovation Proposal into a Hitchcock Movie" explains that readers don't like to wait for the details in a proposal. Suspense works well for movies like Hitchcock's Psycho, author Scott Anthony argues, but proposal readers want the key information right way. Anthony explains, "You simply cannot leave them waiting and wondering about what you want to do and what you need."
As is the case with all writing, audience awareness can make or break your proposal. Your document has to give readers what they want and need. "The One Unbreakable Rule in Business Writing," according to Harvard Business Review's Tucker Max, is that your document "has to be about the reader, not about you." Read the article for three questions that will help you make sure you meet your reader's expectations.
Photo credit: The Psycho House by Steve on Flickr, used under a CC-BY-SA 2.0 license
---