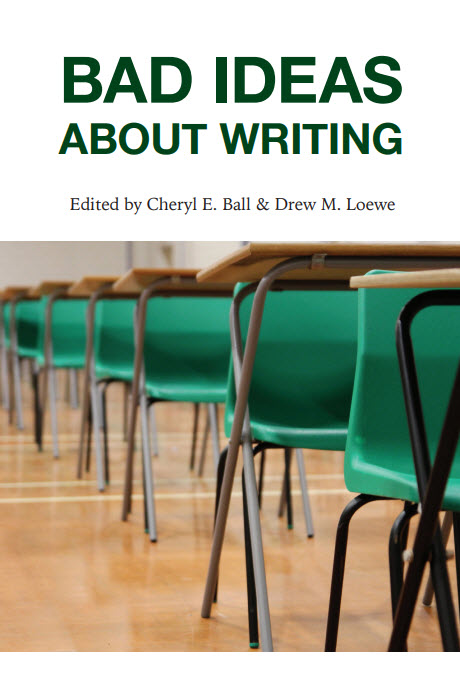 There are lots of misconceptions about how writing works. I bet everyone in this course has had teachers who followed different rules for the same situation.
Formatting was always different from one teacher to the next when I was in college. One teacher would want the page numbers in the upper right corner. Another would want the page numbers center bottom. Still another would want your last name at the bottom left and the page number at bottom right.
When it came to writing, one teacher insisted on a formal outline before you began a first draft. Another said the best way to write was to just start freewriting. Yet another teacher wanted brainstorming or cluster maps.
Who's right about all these things? Who decides on the rules that we follow? Monique Dufour and Jennifer Ahern-Dodson suggest
Think of good writing as the thoughtful use of an evolving repertoire, rather than adherence to a static list of commandments. In order to become a skillful writer, one discovers and experiments with a range of techniques. A writer draws upon this repertoire to meet the needs of the project, the ideas at hand, and the rhetorical situation. (p. 123)
It turns out all those very specific techniques that people believe are "the only way" to write are just another bad idea about writing. Dufour and Ahern-Dodson explain why in their piece "Good Writers Always Follow My Rules" in the online textbook Bad Ideas About Writing (2017).
Read through Dufour and Ahern-Dodson's chapter and/or browse some of the other topics covered in Bad Ideas About Writing. All of the pieces are short, four to five page on average.
Once you have looked at the variety of bad ideas about writing in general, consider leaving a comment that explains a bad idea about technical writing that you have witnessed in your experience in your field. Your comment should explain the idea and why it's a bad idea. You can include details about your experience as well, but you do NOT need to write a whole entry like those in Bad Ideas About Writing.
---