For our #infographicInspiration this week, I'm sharing a simple image that identifies key characteristics of effective email messages.
The website's name is off-color, but the information clearly and concisely outlines specific ways to improve your email messages. Read more information about the infographic in the article 10 tips for effective email. Compare the parts of an email message that are identified here to those in the infographic from yesterday's post.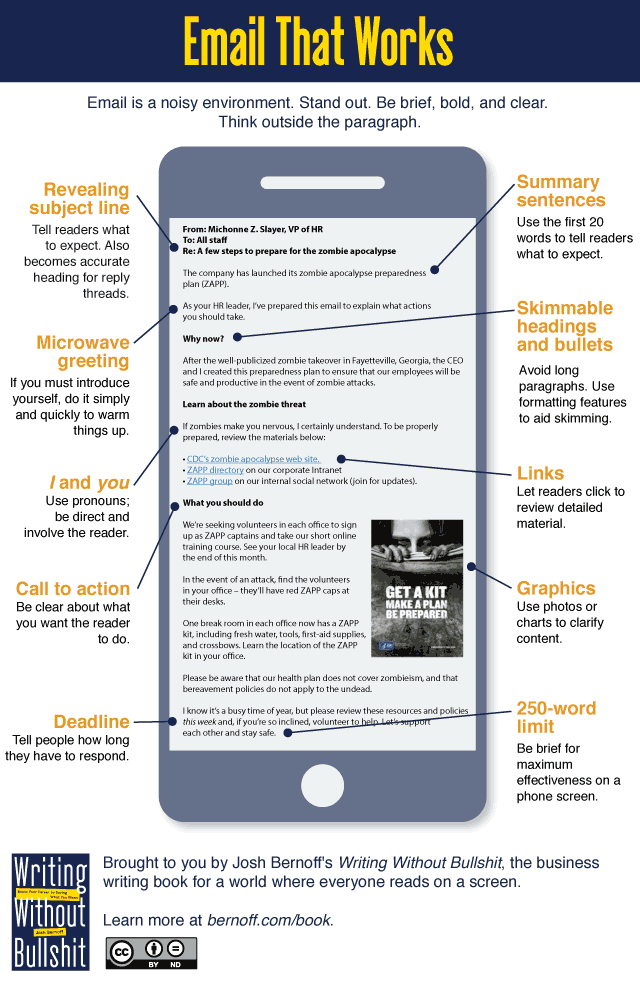 Note: This infographic needs a text-based transcript. See the Optional Accessibility Transcript Activity for more details.
---