This is the post for the week of April 2, 2018.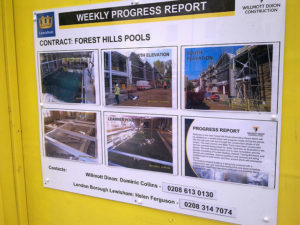 This week you will continue writing your Genre Analysis Report, and you will write a Progress Report that tells me about your project.
This is a one-page assignment with a fast turn-around.
Based on a suggestion regarding website organization, I will begin duplicating posts from the Course Website in the Announcements in Canvas. The information is the same. The idea is to make it easier to get to.
Readings for the Week
Tasks for the Week
By 11:59PM on Monday, April 2, submit your 03/30 Labor Log in Canvas, if you are using the grace period.
Spend the majority of your time working on your Genre Analysis Report. The more work you get done this week, the easier it will be to finish on time.
Share a draft of your Progress Report in the Feedback on Progress Reports on Canvas by 11:59 PM on Wednesday, April 4.

In your message, ask your group to look at anything you are trying to improve. Let them know the kind of advice you need.
By 11:59PM on Friday, April 6, provide feedback to your group members, using the strategies in the Peer Review Commenting Strategies video.
Revise your Progress Report, using the feedback from your group members. Be sure to add any details on work you have completed since you wrote the first draft.

Submit your Progress Report in Canvas by 11:59PM on Monday, April 9. The grace period ends at 11:59PM on Thursday, April 12.
(Optional) Fill out the Completion Checklists for Midterm and for March to track how you are doing in the course. You can read more about how the checklists work in the Changes to the Course Grading System post.
By 11:59PM on Friday, April 6, write your 04/06 Labor Log in Canvas. Specific questions for your log are included in Canvas. The grace period for your log entry ends at 11:59 PM on Monday, April 9.
Photo credit: Progress Report by Forest Hill Society on Flickr, used under a CC-BY license.
---