Lynda.com Login Help
Lynda.com videos are free to Virginia Tech students with your VT.EDU login. Start at the VT.EDU login page to access these resources.
I'm sure you have done many research projects during your time as a student. Starting back in elementary school, you were asked to find outside sources and use them to create a project about your topic. Essentially that is your task for the Genre Analysis Report.
To review what goes into conducting research, watch the Lynda.com video on Conducting Research to Collect Information.
After you watch the video, share a source that you have found and describe what you found in it. Read through the other comments to avoid repeating anyone else. You can also look at others' comments for sources that you might add to your project.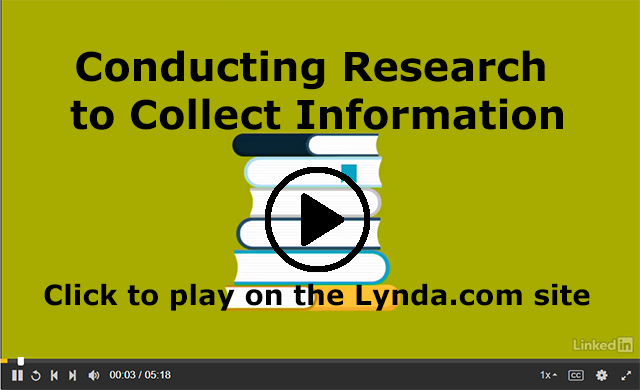 Note: This video has closed captioning, so it does not need a transcript.
---