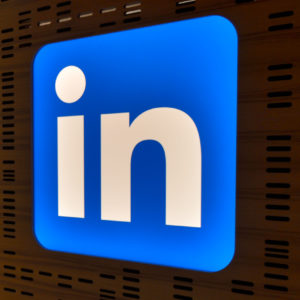 In the Midterm Evaluation Feedback, you asked that I add some job application resources to the course. Even if you have already landed your dream job, it's a good idea to keep your materials fresh and up to date. The Muse offers a four-step guide on How to Get Your LinkedIn Profile Ready for Your Job Search in 30 Minutes.
Read through the guide and apply the tips to your LinkedIn profile. Once you finish, share a comment based on step two of the guide, which instructs you to "Change Your Headline."
For your comment, give us a before and after version of your headline. Here's the example from the guide:
Before: Marketing Associate at XYZ Company

After: Marketing Associate | Content Strategist | Copywriter | I help companies build brands, engage audiences & drive revenue
You can also read through the comments that others post for ideas on how to improve your own headline. If you have additional things to say about LinkedIn, you can include them in your comment as well.
Photo credit: Linkedin Office by Open Grid Scheduler / Grid Engine on Flickr, used under public domain.
---