This week, I am sharing resources that will help you with your resumes, cover letters, and other job application materials, based on a request included in the midterm evaluations you submitted.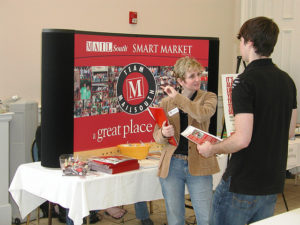 This week's #WednesdayWrite is simple. You have applied for various things up to this point in your college career—jobs, internships, clubs, special organizations, colleges, and so forth.
Think about your successful applications (or your unsuccessful efforts) and share a unique piece of advice that you have gained from your experience. Read through the comments left by others to ensure that your advice adds something new to the conversation.
You can also add to someone else's comments if you have a related tip or disagree.
Image credit: Career Fair by Carmichael Library on Flickr, used under a CC-BY 2.0 license.
---